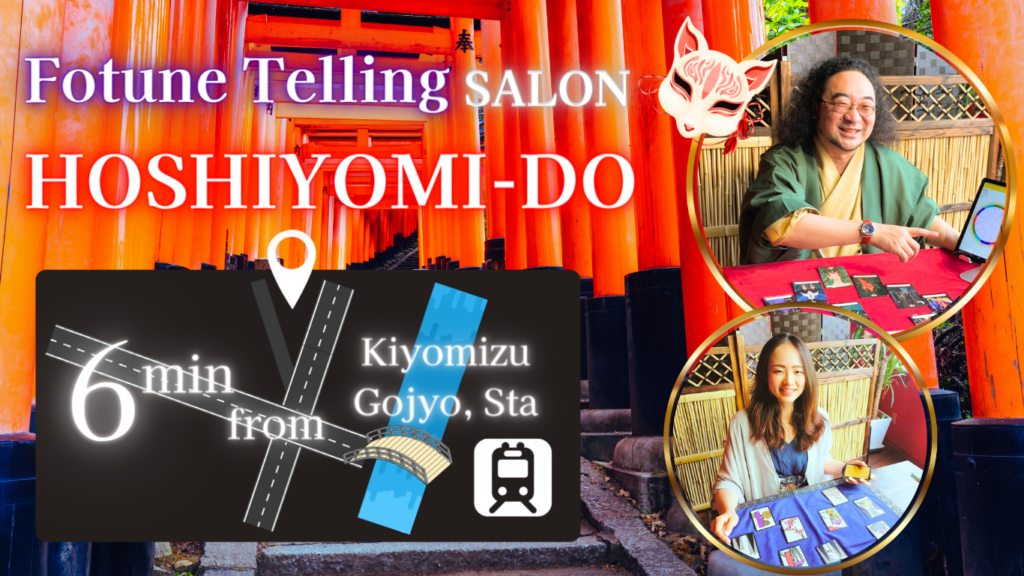 Hoshiyomi-do has been in business for 20 years and distinguished history.
They have 9 branches all over Japan (Tokyo, Osaka, Sapporo, Asakusa, Kamakura etc).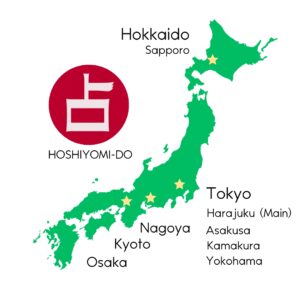 The fortune tellers in this salon would appraise your character and give you an expert opinion for a better future by using various Oriental techniques such as "I Ching", "Four Pillars of Destiny"," Zi Wei Dou Shu(Purple Star Astrology)".Of course, they also use Western astrology like tarot cards, western astrology, etc.
Though many countries prefer fortune-telling,
there is no other place in the world where such a large variety of fortune-telling practices are as popular as in Japan.
Please come and experience it for yourself!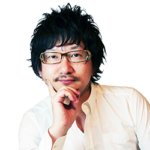 HOSHIYOMI-DO founder
Takahito Nakashima
He was born to a well-known Japanese spiritual lineage family in 1970.
He has been belong to spiritualism the age of twenty after a serious accident.
Up to now, he has appraised more than 40,000 people and over 3,000 students come to him to learn.
His knowledge of many astrological techniques, spiritualism, ancient Shinto, religion, and philosophy is covering a wide range.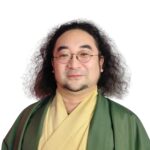 HOSHIYOMI-DO Kyoto
Rinoruna
He is a fortune-telling expert with 10 years of experience.
He was born into a traditional family holding many spiritualists and possesses a strong spiritual power connected to the Inari Taisha shrine.
He is good friends with "Fushimi Inari", and is good at purifying haunted spots and stigmatised properties.
While he was in the U.S., he received numerous training from authentic tarotists about New Age, Voodoo, and others.
After that, he mastered Western astrology and is now one of the most popular fortune-tellers, especially among young women.
His sexual identity is bisexual and his consultation for LGBT+ and minority populations is second to none.
His strengths in his appraisals are deep insight and a keen awareness of intelligence.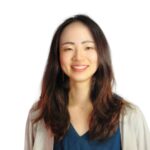 HOSHIYOMI-DO Kyoto
Tomoki Nakiri
The Japanese island named "Amami" still holds a lot of power spots and is known as a region where the many gods live.
Master Nakiri is a descendant of the imperial family of Amami who received the blessings of a god of the land and she has been a strong spiritual sense since childhood.
Though she has a bright, gentle, and calm smile, you will be amazed at how fast you can get answers once her appraisal begins.
it is hard to imagine from her appearance, she is a sports-oriented person who has mastered martial arts such as "Aikido" and "Iaido", and has participated in triathlons.
As a bisexual herself, she has a deep understanding of LGBT+ and specializes in counseling complex relationships.
In addition to fortune-telling, she also can perform remote healing.
Access
Price
1h 20,000yen
2h 40,000yen
extend 30min from 10,000yen
group 50,000yen 2h30m
※We can appraise any number of people within our time schedule. There is no limit to the number of people.
Reservations & Payments
You can make a reservation using the Form below.
Please enter the date, time, and number of people you would like to book.
Payment is to be made online in advance.
Once the date and time are determined, we will send you the URL for payment.
Form
※Required field